Es un simulador de guitarra para pc utilizando el teclado …esta version de frets on fire tiene un aspecto identico a Guitar Hero 3…esta version no necesita de instalacion..simplemente extraen el rar y lo ejecutan desde la carpeta!!….
Requerimientos:
-Sistema operativo: Win98/Me/2000/XP
-Procesador: 600 MHz
-Memoria: 128 MB(256 MB recomendable)
-Vídeo: 32 MB
-DirectX 9.0c
Bueno aqui les dejo el juego:
Megaupload:
http://www.megaupload.com/?d=ECJA1G5V
Rapidshare:
http://rapidshare.com/files/137148421/Ultimate_FOF.rar.html
Aqui les dejo algunos pack con las mejores canciones..
Pack1: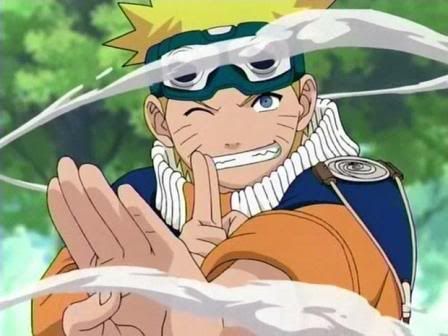 Asian Kung Fu Generation- Haruka kanata
Asian Kung Fu Generation- Rewrite
Asian Kung Fu Generation – After Dark
Devil May Cry Lt
Final Fantasy VII – One Winged Angel
FLOW- GO!!
Aqui el link:
http://www.megaupload.com/?d=AFG3ELUB
Pack2:


Guns N' Roses-Welcome to the Jungle
Iron Maiden- Aces High
Iron Maiden- The Number of the Beast
Megadeth – A Tout Le Monde
Megadeth-Symphony of Destruction
Metallica- Creeping Death
Metallica- One
Motorhead- Ace of Spades
Aqui el link:
http://www.megaupload.com/?d=9XZ8YPO2
Pack3:


BonJovi – Its my life
Evanescense- Bring me to life
HammerFall – Renegade
HammerFall- Hearts on fire
Helloween- I want out
Limp Bizkit – Take a look around
Linkin Park – In The End
Linkin Park – No More Sorrow
Linkin Park- Numb
Sonata Arctica – My Land
SR-71- Goodbye
Aqui el link:
http://www.megaupload.com/?d=Q39ZB31F
Pack4:

AC DC – Back in Black
AC DC – T.N.T
Black Sabbath- Paranoid
Guitar Battle vs. Slash
Kiss- Rock and Roll All Nite
Quiet Riot – Bang Your Head (metal health)
Santana- Black Magic Woman
deep purple- Smoke on the Water
Aqui el link:
http://www.megaupload.com/?d=2PZCGM41
Pack5:


Arch Enemy – Dead Eyes See No Future
Behemoth – Conquer All
Behemoth – Christgrinding Avenue
Carcass-Genital Grinder
Children Of Bodom – Warheart
Marilyn Manson – The Beautiful People
Rammstein – Ich Will
Slayer- Raining Blood
Testament – Alone in the dark
Aqui el link:
http://www.megaupload.com/?d=6QQOX8EB

Al tocar por primera vez se debe ubicar la carpeta donde estaran las canciones..simplemente se crea una carpeta aparte donde estaran ubicadas las canciones y luego la ubican dentro del juego….
Espero que lo disfruten…cualquier duda avisen…Y por favor dejen sus opiniones…
Y si quieren mas canciones para el juego pidan las que quieran por aqui y yo las subire…..
Aqui dejo el pedido que me hicieron de Miss Murder y Reptilia:
http://www.megaupload.com/?d=G40VE39E
goel08 Aqui esta el pedido de Slipknot..espero que te guste:
-Spit It Out
-Duality
-Opium Of The People
Aqui el link de descarga:
http://www.megaupload.com/?d=YLEOSRZY
Aqui dejo el pedido de tonybar17..espero lo disfrutes…XD
Contiene las siguientes canciones:
-Heroes Del Silencio – La Chispa Adecuada
-Heroes del Silencio – Maldito Duende
-Mago de Oz – El Poema De La Lluvia Triste
-Mago de Oz – El Príncipe de la Dulce Pena
-Mago de Oz – Judas
-Warcry – Hoy gano yo
Aqui el link:
http://www.megaupload.com/?d=KPTSJO59