Aqui te dejo en este post este gran
juego de Roms
, descargalo gratis a tu ordenador sin demoras ni necesidad de registrarte, disfruta ya mismo de
NeoGeo Full [MU]
, este juegazo lo publicamos el 19/05/2010, en puntojuegos agregamos los juegos gratis para descargar en varios servidores, no te olvides de visitarnos dia a dia ya que agregamos nuevos juegos todos los dias.
Bueno, en lo que carga el post Lean esto, Les traigo todos los roms de Neogeo en 4 links por megaupload, y tambien les voy a poner la lista de los 4 links para que los copeen y lo descarguen con el Jdownloader durante toda la noche [Si quieren, eso lo hago yo

], Tambien Afirmo que si tienen alguna duda sobre como correr los roms me manden un Mensaje Privado [MP] y yo les contestare con mucho gusto, Se Borraran los comentarios fuera de lugar y si ensisten en seguir molestando me tomare la pena de bloquearlos, Bueno eso es todo y sin Más preanbulos vamos al Post
NOTA:
Los juegos individuales los descargan haciendo click sobre el nombre del juego
.
Primero el emulador que yo uso y que corre todos estos juegos el 5.4
http://www.megaupload.com/?d=KMXHX444

Yo se que te puede salir un error al tratar de detectar los roms, y casi siempre es por que tenemos el sitema operativo windows seven, para ese problema traigo este emulador que es especialmente para windows seven.
Los roms se corren igual solo es diferente emulador
link: http://s5.histats.com/stats/r.php?738597&100&13&urlr=&www.mediafire.com/download.php?wiyznz3z2iz
Roms individuales
Karnovs Revenge (Fighter History Dinamite)

King of Fighters 2002 super magic plus

King of Fighters 2004 Ultra plus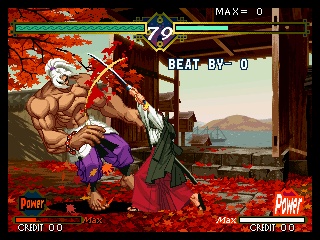 Lista de Los packs de Roms Para descargar Con Jdownloader
http://www.megaupload.com/?d=VTS1T8J2
http://www.megaupload.com/?d=5G7MDMNO
http://www.megaupload.com/?d=YM4C191Q
http://www.megaupload.com/?d=FIED4H6M
Desde ya muchas gracias por pasar por mi post de NeoGeo Full [MU] espero te alla sido util y ya sabes si asi lo fue compartilo en tus redes sociales favoritas y ayudanos a crecer.